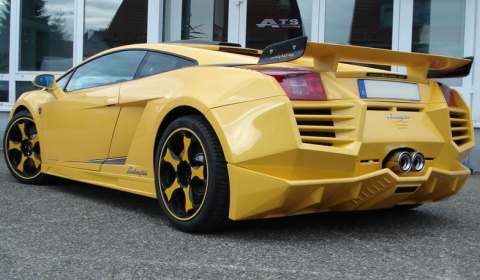 This time it is not the sports car being the overkill, but the body kit fitted to the vehicle. The Lamborghini Gallardo Galaxy Warrior body package is offered by a German company called ATS Automotive from Urbach via Ebay.de at a price of 11,200 euros.
The whole kit includes a front bumper, rear bumper, side skirts, rear wing and a double-pipe stainless steel rear silencer. The kit is made of fiberglass using a temperature-resistant resins, supplied unpainted and includes fastening material and a TÜV certificate 19.3.
Somehow the black one looks better than the yellow one.