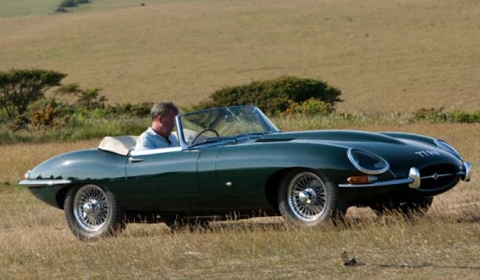 Top Gear returns with Top Gear Season 17 Episode 1 tonight! Jeremy, James, Richard and the Stig will start the first episode of Season 17 with the 50th birthday of the E-Type Jaguar, celebrated by Jeremy in typically brash style. James gets to play with Olympic gold medallist Amy Williams and a Mini rally car, whilst Richard travels to South Africa to play with something even bigger, louder and more destructive than Jeremy.
Eagle-eyed viewers will have seen the two trailers for Series 17 by now so it was time for Top Gear to release footage of Andy Wilman discussing the first episode and a gallery of pictures giving us all a sneak preview of the series.
The Top Gear Season 17 Episode 1 airs Sunday, 8pm on BBC2 and BBC HD. Let us know what you think of this first episode of the 17th season of Top Gear in the comments below!
Update: For those of you who missed it or don't have BBC2: Top Gear Season 17 Episode 1 now available as a torrent download here and you watch it right here via YouTube!