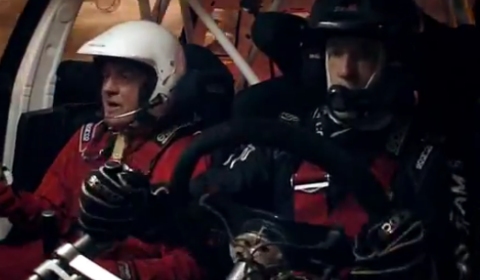 For some of you who haven't seen the first episode of Top Gear Season 17 we have combined the highlights of the show with a clip showing the full episode. All vids were uploaded to YouTube and show first of all Jeremy Clarkson reviewing the latest M Car – the BMW 1 Series M Coupe. Mr. Clarkson test drove the 1 Series M Bimmer on the Top Gear track and he absolutely loved it.
The second video shows Hammond driving a rather unusual vehicle, Paramount Group's Marauder. Paramount Group is a South African company that specializes in building vehicle for the army. The Marauder is a armoured truck for the road.
For those of you who just want to see the whole show. Check out the YouTube video below.
For the time being these videos will stay online on YouTube. However, we do not know for how long. We just found them and posted them here. Enjoy!