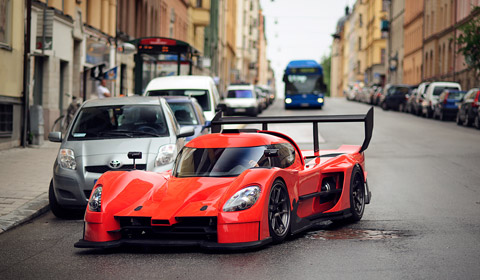 In February we showed sketches and renders of Jon Olsson's latest project: Rebellion R1k. Now after six months of development the Rebellion R1k is finished just in time for the Gumball 3000.
Sadly there were some last minute problems and Jon Olsson doesn't want to risk being stuck on the back of a tow truck the entire Gumball 3000 so he is now driving his Nissan GT-R to London for the start of the 2011 Rally from London to Istanbul.
This years rally stops this weekend in Jon's hometown Monaco for the F1 Grand Prix, the ideal location for the Rebellion R1k to celebrate its Gumball debut. Credits for the development of the Rebellion R1k go to Tokan who we met at GT Polonia last year.
The Rebellion R1k in Stockholm:
Original sketches and designs for Rebellion R1k
Also check out how his Ultima GTR looked before or his comments about the new Rebellion R1k.