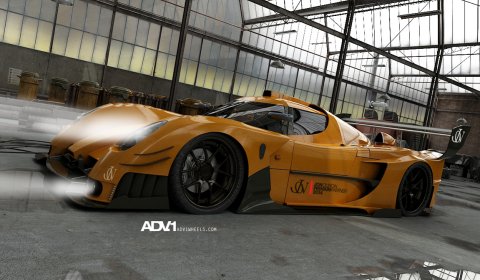 Jon Olsson is known to us all. Swedish-born freeskier and alpine ski racer is currently living in Monaco and known because of his tuned black Ultima GTR and Lamborghini Murciélago LP670-4 SuperVeloce. His latest project is this Ultima GTR project developed together with ADV.1 wheels.
The Ultima GTR is one of the fastest accelerating and decelerating supercars of all time. The road-legal racer has a chassis capable of handling engines up to 1000hp, plenty of lightweight materials, laminated glass, a massive carbon fiber wing and a Chevrolet 6.3 liter V8 engine producing 534bhp and 528ft-lbs of torque, stock. The total weight of the vehicle is only 990kg.
The massive rear wing, wide body kit and unique wheels are easily visible parts to the new wonderful project. We would love to see the vehicle in real life.
[Via L4P]