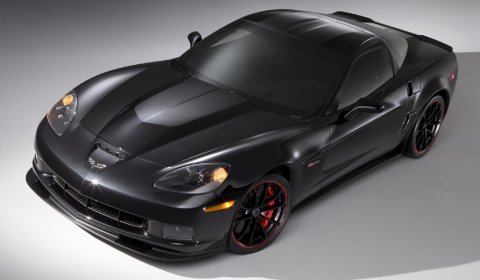 The Chevrolet C6 Corvette received a series of improvements for the 2012 model that improve the performance as well the comfort. The upgrades consists of an advanced system that optimizes traction for greater and more consistent on-track performance. This system, named the Performance Traction Management integrates traction control, active handling and selective ride control systems to enhance race track driving consistency and overall performance.
To improve the aerodynamics the 2012 Corvette received a full-width racing style spoiler. To save weight, a carbon fiber hood will be an available option on Z06 models, while the standard manual transmission for ZR1 will include taller gearing in fifth and sixth gears, for a 2-mpg improvement in highway fuel economy.
The two most powerful Corvette models, the 505hp Z06 and the 638hp supercharged ZR1 are available with competition-oriented Michelin Cup ZP tires. These are optimized for warm and dry conditions to increase cornering and handling capability. According to engineers these new tires should be boost the lateral acceleration by eight percent to more than 1.1g, and improve the braking distance.
Testing at Virginia International Raceway has demonstrated improvement of approximately three seconds per lap. Together with the new tires comes aluminum Cup-style wheels in satin black or machined finishes. They are about five pounds lighter (2.2kg) and stronger than the 20-spoke wheel offered in 2011.
The interior has been upgraded as well. These include a new seat design and a new steering wheel. These feature model-specific badges, streamlined switch trim and wrapped spokes. An additional visual touch inside the car is contrasting color stitching – in red, blue and yellow – which is available with the custom leather-wrapped interior.
Also new is the Technology Package which brings together many infotainment features. The package's equipment includes the navigation radio, head-up display, Bose premium audio system, Bluetooth wireless phone connectivity and a USB port.
Wrapping up the new features for 2012 is the availability for customers to select brake caliper colors, for more personalization of their Corvette. The calipers are offered in the red, yellow, silver or gray.
Production of the 2012 Corvette begins in July.