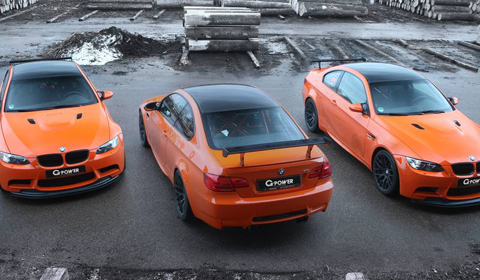 The BMW M3 GTS is already a fast and exclusive car, but G-Power now presents an even more powerful and impressive version of the Bavarian hardcore coupe.
The production of the BMW M3 GTS is limited to only 150 models which immediately sold out. Powered by a 4.4 liter V8 which provides 450 horsepower, the M3 GTS is able to reach 100km/h from standstill in just 4.4 seconds and a top speed of 305km/h. Some people want more power, and for those petrol heads German tuner G-Power presented earlier their plans to upgrade the M3 GTS. Now, the first three G-Power M3 GTS' have arrived.
The engine displacement of G-Power M3 GTS was increased by 10 precent. G-Power also developed a special version of the their SK II CS Sporty Drive supercharger system for the BMW M3 GTS, resulting in a staggering output of 720hp. That is an increase of 270 horsepower compared to the stock M3 GTS. This supercharger system also includes a rebuilt engine with special low-compression forged pistons. Although these figures are very impressive, the top speed nor the acceleration are known at this moment.
What do you think, is this the ultimate track-toy?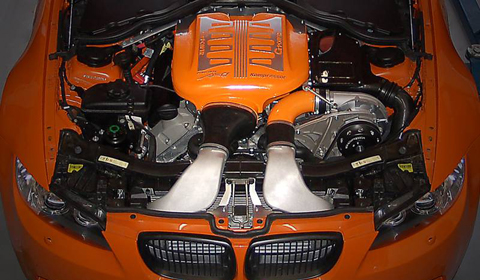 [Via Autblog.nl]