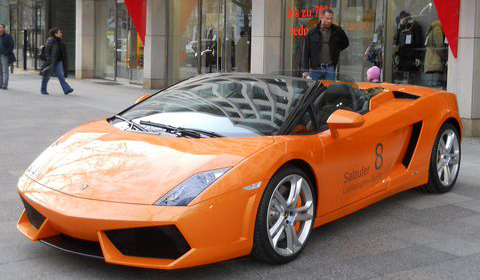 Berlin is known for its contemporary arts, lifestyle and fashion. Therefore Lamborghini chose the German capital for its first fashion boutique in Europe. The Italians already opened boutiques in Los Angeles, Vancouver, Melbourne, Hong Kong and Beijing.
This flagship store of the Italian company was opened in presence of guests from the world of politics, industry, fashion and society, by CEO Stephan Winkelmann last Saturday. The opening was enhanced by a fashion show where the new collection for the spring and summer was presented. The star of the evening was the new Lamborghini LP700-4 Aventador – the first time this car was on show to the public since its acclaimed world premiere a few weeks ago in Geneva.
The boutique, located at Kurfürstendamm 63, is dedicated exclusively to the entire range of 'Collezione Automobili Lamborghini' fashion collection. Not only owners of the cars, but also lovers of the brand and exclusive Italian fashion are welcome in the boutique to experience the style and values of Lamborghini.