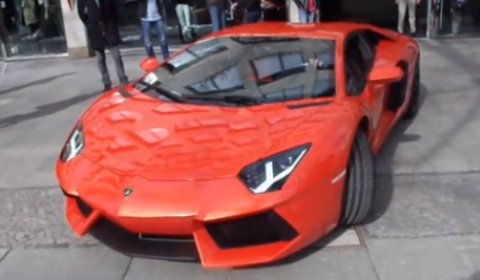 YouTube-member BerlinRichStreets has come across the 2012 Lamborghini LP700-4 Aventador on the streets of Berlin. The new top-of-the-line supercar from the Italian car maker from Santa'Agata Bolognese looks epic in his red dress in the streets of Berlin. The LP700-4 is truly one of the supercar highlights in 2011.
Additionally, you will hear the Aventador starting up, backing up and driving into a building which does not seem to be the local dealership, but the venue were the car maker held their local presentation of the new Italian bull. One thing is for sure. It sounds better than the first video we saw of a cold engine being switching on.
Thanks to Jan for the tip!