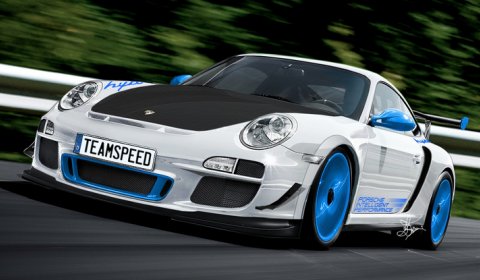 Another new Porsche 911 is making its debut in the upcoming weeks, according to Teamspeed. We totally lost count, but the Germans from Zuffenhausen have decided to release a 911 GT3 RS Limited Edition on April 7th.
Named the GT3 RS 4.0, a limited run is expected of only 500 units. The sports car is powered by a 4.0 liter engine producing 500hp. The very first unit will go into production at the end of May. Market introduction to ME Markets will be at the end of June. However, the very first units will not be delivered until the end of July.
The retail price and options are to be expected with the first official press release on the 7th of April. The rendering shown in this post, gives only an idea of the vehicle to be released. Stay tuned for more in the upcoming weeks.