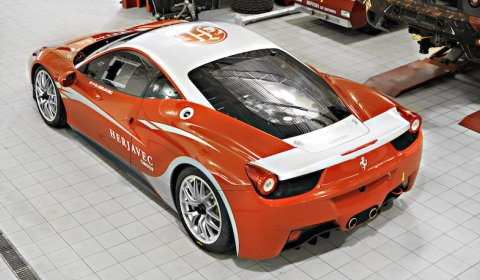 Our daily Photo Of The Day category includes this time a breathtaking Ferrari 458 Challenge racer photoshoot by Lucas Scarfone.
The 458 racer is powered by the direct injection 4499cc V8 remains strictly in production tune, with an output of 570hp at 9,000rpm. Modifications have been made to the gear ratios and calibration of its dual-clutch F1 gearbox to guarantee higher torque at lower revs. The 458 Challenge is also equipped with the E-Diff electronic differential already employed on the road-going version, a first for Ferrari's track-only cars.
For all of his amazing images check out his Flickr account page right here. The gallery below includes some other fine shots made by the Italian photographer.
[Via Teamspeed]