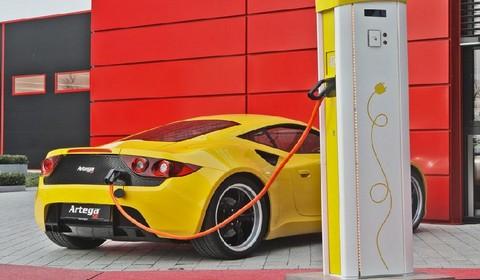 With the growing success of the Artega GT, the German manufacturer is present in Geneva with an enviromental friendly version of its coupé, the Artega SE.
The SE edition comes with high performance in combination with zero emissions. This can be done by the use of light weight materials and an electric engine.
The initials stand for "Sport Electric". The initiator of the E-mobility project is convinced of the advantages of electrically powered sports cars. Sports car drivers usually have a very dynamic driving style, with frequent acceleration and braking, which is very energy inefficient. But electric cars recuperate the energy lost through braking and return it to the battery. In addition, unlike combustion engine vehicles, electric vehicles convert the full extent of the engine torque immediately, which makes driving them a completely new, very dynamic experience.
Please stay tuned for more news and live pictures from Geneva later on.