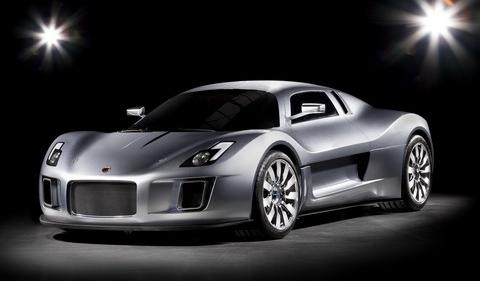 German supercar manufacturer Gumpert just showed its newest creation to the world. Baptized as the Gumpert Tornante they took over the genes of the Apollo and inherits its impressive V8 biturbo engine. Weighing only 196kg, the engine plays a major role in ensuring the ideal weight and the fascinating driving dynamics of the Tornante.
An angle of 90 angle between the two cylinder banks is a sign of a classic eight-cylinder engine. Starting from the pure block from Audi, the engine is a complete in-house development. Thus, the manufacturing process contains among others all the moving parts, air and fuel management, turbo chargers, charge air-duct and dry sump lubrication. In the basic version this engine delivers 700hp.
In comparison to the Apollo, the configuration will be optimized for the Fast Touring mission. This means more comfort and more suitability for daily use. Alongside the V8 power unit, an alternative powered Tornante is also planned for 2012.
Please stay tuned as later on we will show pictures of the Tornante live from Geneva!