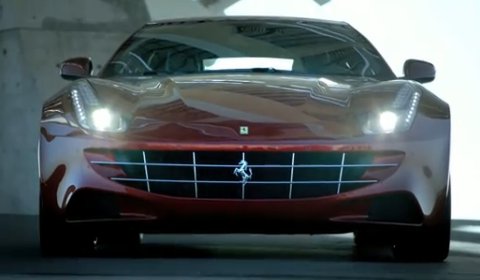 We must say, the Ferrari FF design and setup are growing on us. In the following video we see the first-ever 'prancing horse' with a four-wheel drive system at the Fiorano circuit, snowy mountains, the desert and Ferrari World Abu Dhabi. Extreme locations where the FF 'expresses' his Ferrari soul and versatility. Additionally, you will hear the howling sounds from the FF's engine.
Just to summarize, the FF is a V12-powered supercar. The engine produces 660hp at 8,000rpm and a maximum torque of 683Nm at 6,000rpm. It will reach a top speed of 335km/h and the sprint from zero to 100km/h is done in 3.7 seconds. The FF replaces the outgoing 612 Scaglietti.
Stay tuned for more from Geneva 2011 and a close-up of the Ferrari FF.