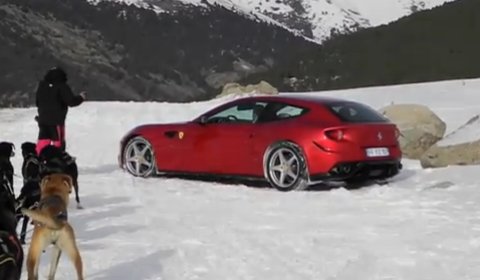 The official world debut of the Ferrari FFour is coming closer and closer. Geneva will be the spot where the first ever four-wheel-drive Ferrari will have its finest moment in front of the world press.
The latest video released on YouTube shows a Ferrari FFour somewhere in high snow covered mountains. The person who made the video is accompanied by his son and a dog sled.
We must say this the best footage we have seen of the FF so far! Overall, it seems like it looks better in real live than on official press pictures.