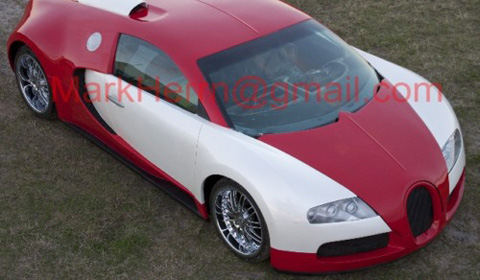 For almost every super car there is a replica. We have seen wannabes of an Aston Martin XK8, a Gumpert Apollo MR2 and even a Veryon replica made out of a Porsche Boxster.
Now there is a 'Veyron' up for bid via eBay Motors with just four days left on the auction. The ad states:
The car has such a presence when you just walk up to it, it takes your breath away. Even if someone does not know what kind of car it is they know it is EXPENSIVE!
This car is based on a 2002 Mercury Cougar with a four-speed automatic transmission and front-wheel drive. The mileage is 112,000 miles. For a true Veyron feeling the car is powered by a 2.5 liter V6 engine which provides an impressive 170 horsepower. It's all yours for just $ 89.000 and a 12,000 mile, 12 month warrantee is included. But don't try to outrun other cars on the Autobahn.