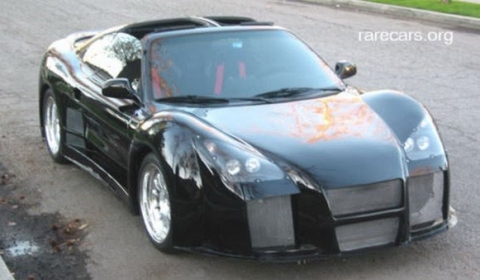 The guys at Carscoop have come across a Gumpert Apollo kit car that is based on a Toyota MR2. They spotted the vehicle on eBay. So it is for sale if you are interested.
The Toyota-based replica has a four-cylinder turbo engine. The seller claims it yields "255whp at 15psi and 303whp at around 19psi" on the dyno. A lot less than the real sports car which got an Audi-sourced 4.2 liter twin-turbo V8 engine producing up to 650hp or an 800hp in Sport mode.
It was not a difficult choice adding the vehicle to the category Overkill.