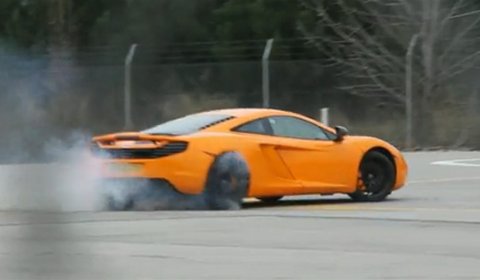 The 2012 MP4-12C is McLaren's first true road car in nearly 17 years. The sports car entered the McLaren Technology Centre (MTC) General Assembly Hall in Woking, England to start its official production. A new £40m manufacturing facility, the McLaren Production Centre is currently under construction adjacent to the MTC site, and will open in spring 2011.
The sports car will start to be distributed to a dedicated network of 35 retailers in 19 countries around the world. With the new McLaren Production Centre fully operational, it is anticipated that McLaren will build up to 4,000 cars across its model range annually by the middle of the decade, a figure that will account for between three and four percent of the annual global market for premium sports cars.
While the production has started, Lewis Hamilton got the change to flog one of the test models while pictures were taken. Check the video for the full footage.
[Via Autojunk.nl]