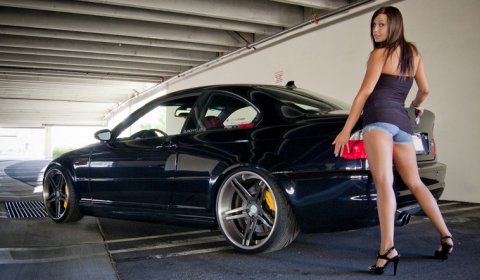 The latest topic in our category Cars & Girls includes Ashley and a 2004 carbon black/imola red BMW E46 M3 SMG II.
The German sports car includes a wide variety of options, refinements and upgrades. The owner has included suspension, brake, wheel, tires, lighting, performance, exterior and interior changes to the vehicle.
For a complete list click here.
[Via MyEvilStar.com]