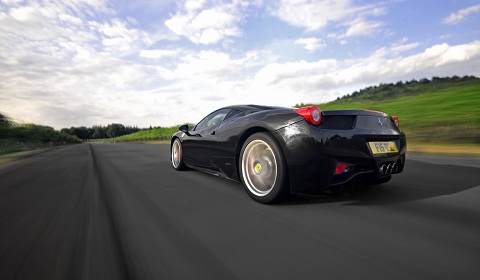 Ferrari has had an exceptional year in terms of sales. The Italian sports car maker sold a record number of cars in 2010. This was mainly due to strong demand from Asia, but also the recovery of the market in the United States contributed to it. Ferrari sold 6,573 sports cars in total. That is 5.4 percent more than in 2009 and the highest number ever. The previous record year was 2008.
Especially in Asia, there was "exceptional growth", said the car maker. In China, nearly three hundred Ferrari cars were sold, an increase of 43.6 percent. In the Middle East Ferrari had 349 buyers.
In the United States a record number of people – 1576 in total – bought a prancing horse. North America accounts for 26% of sales. Within Europe 467 cars were sold in the UK.
The press release did not reveal any percentages and/or numbers on the amount of Ferrari's that burned down in 2010.