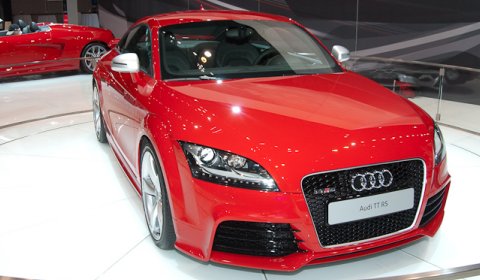 The Audi TT-RS has made its official North American debut at the 2011 Chicago Auto Show. The high-performance coupe will hit US showrooms in the late summer.
The introduction onto the US market comes after Audi whipped up a Facebook petition page that gathered in excess of 11,500 signatures in just a month's time.
The car will come with the 2.5 liter TFSI, five-cylinder engine that generates 360 horsepower and 332lb-ft of torque. The engine will be paired with a six-speed manual transmission and quattro all-wheel drive to achieve a 0-60mph time of 4.6 seconds. The lightweight body featuring Audi Space Frame ASF aluminum construction produces a low drag coefficient of 0.32.