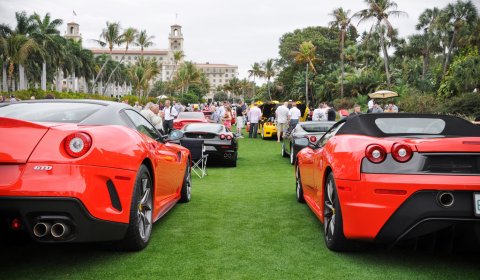 Following our first post on the 2011 Cavallino Classic track day event we can now show a series of pictures of the Lawn Event at The Breakers.
The gallery includes a wide variety of Ferrari sports cars, from the past century up to recent models. You will spot numerous prancing horses at a wonderful scenery in Palm Beach, Florida.
For more pictures by the Teamspeed members click here.