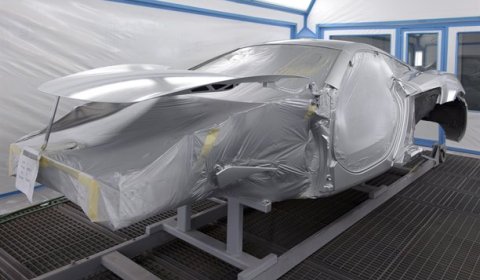 McLaren's new MP4-12C supercar has entered the official production at the McLaren Technology Centre in Woking. The Chassis numer 01 has started his path through the production facility.
Up to a thousand MP4-12Cs will be build in 2011. The production will switch to its bespoke new £ 40 million McLaren Production Centre in May.
Just a small recap. The sports car is powerd by a twin-turbocharged 3.8 liter V8 engine that will rev to 8,500rpm, with its maximum 592bhp output arriving at 7,000rpm. The peak 442lb-ft of torque is available from 3,000rpm, although 80 per cent is available between 2,000-6,500rpm. McLaren says the car will travel from 0-124mph in less than ten seconds, and stop from 124mph in less than five seconds.