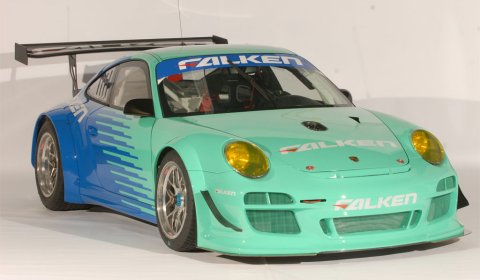 The Falken Motorsport Team has signalled its intent for this year's Nürburgring 24 Hours event with the decision to run a GT3 R specification Porsche 911. Drivers for the 2011 race are still to be announced but in line with the team's preparations, the selection is likely to focus on those with extensive Nürburgring experience.
The 2011 race will take place on the unique Nordschleife on June 25th-26th. In the 2010 Long-Distance Championship (VLN) held at the track, nine out of the ten races were won by the Porsche 911 GT3 R.
The 911 GT3 R is powered by a six-cylinder, naturally-aspirated boxer engine with four litres of displacement, which generates 480 horsepower at 7,250rpm. Through a six-speed sequential dog-type gearbox, the power is transmitted to the rear axle. Traction control, the electronically controlled double de-clutching function and a specially tuned racing ABS are all outfitted to the 911 GT3 R.