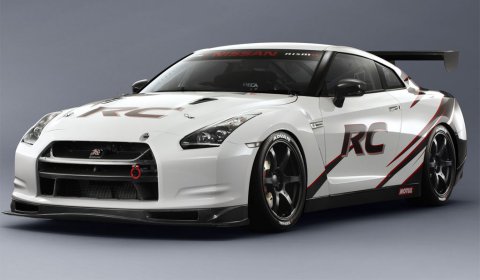 Nissan has presented the ultimate Nissan NISMO GT-R RC (Racing Competition) at this year's Tokyo Auto Show. The vehicle promises to offer the highest level of performance within a GT-R.
The development was focussed on track use, which means it is lighter than the standard car, the suspension is stiffer and it has an improved brake kit. Nissan suggests that you use the Nissan NISMO GT-R RC and its suspension in combination with slick tires.
Furthermore they have added a FIA regulation roll-cage, a 120-liter safety fuel tank made by ATL and air jacks.
Developed to compete in various race types around the world Nissan says that the race-bred GT-R will command a ¥ 20,790,000 price tag when it goes on sale – a shave over $ 250,000 at current exchange rates.