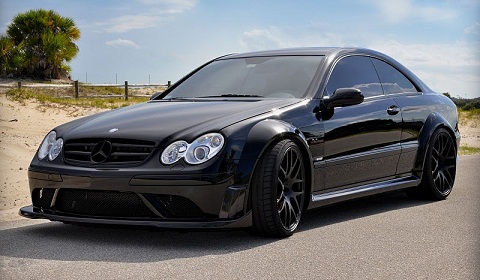 Renntech are now offering a number of high-quality upgrades for the limited edition CLK 63 Black Series. Owners who are unhappy with the modest upgrades applied by AMG engineers can opt for a new Renntech front splitter, carbon air box, front brake air ducts, a rear diffuser and a DTM rear wing.
Only 10bhp has been added to the whole package – thanks to the new carbon fiber air box – but weight should be reduced alongside airflow improvements.
The parts are expensive though. The air box comes in at $ 2795 with the front splitter priced at $ 2450, the rear diffuser at $ 3250 and the DTM wing costing $ 3350. Carbon finishes can be specified in either matt or a gloss finish.