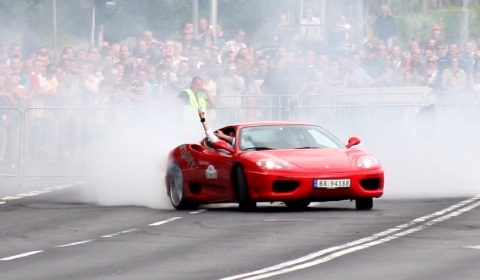 Gran Turismo Events has released the calendar for 2011. A total of three events are set for next year, starting with Gran Turismo Spa 2011 from 11 to 13 April at Spa-Francorchamps – one of the most challenging race tracks in the world.
Gran Turismo Polonia is once again marked in the agenda. The three day track driving event is held on Tor Poznan in Poznan, Poland from 3 to 7 July. Marching into its seventh edition, Gran Turismo Polonia has become the most important super car event in Poland.
The third and final event is Gran Turismo Gotland 2011, held at 20-24 July 2011. The island of Gotland is the place to be and home to the arguably best track in Sweden – Gotland Ring. With three kilometres of twists, turns and hills it is a lot of fun.
More information on each single event, select these links: Gran Turismo Spa, Gran Turismo Polonia 2011 and Gran Turismo Gotland 2011.
GTspirit will share with you the best from each of the events, so prepare yourself for a new season.