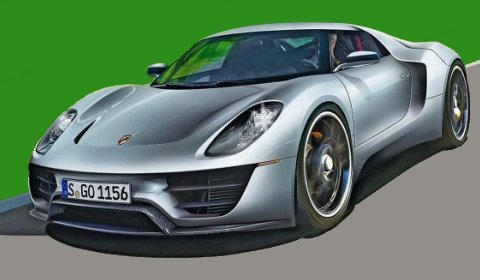 Porsche is planning a brand new supercar which is closely related to the hybrid Porsche 918 Spyder. The succesor to the 918 will have its official debut at the Detroit Motor Show in January.
Insiders suggest that it will be "a spectacular new concept that points towards a future roadgoing model." The car will share some key components, including elements of its platform, with the 918 shown at this year's Geneva Motor Show.
Details are not available at this stage. Rumours suggest names like Porsche 929, a launch date somewhere in 2013 and a powertrain consisting of a 4.8 liter V8 Biturbo and a 600hp hybrid engine. The expected price tag is € 400.000.
[Via Auto Zeitung & Autocar]