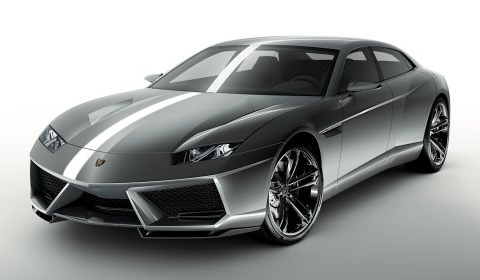 British car magazine Autocar is reporting that Lamborghini's CEO, Stephan Winkelmann, has confirmed the production of the Lamborghini Estoque at the 2010 Bologna Motor Show.
The information also states that there will not be a Lamborghini SUV in the near future. His preferred option for the new car is a four-door, distancing himself from internet speculation that the firm is preparing a super-luxury SUV as an indirect successor to the LM002 off-roader.
We have opportunities outside the supercar business, and we showed that with Estoque. It had a more enthusiastic response than we had expected. It was the right time to see if the brand could go outside of supercars. Even now, people are still emailing me about us making the Estoque. We really have a choice when it comes to an additional model: an SUV or a four-seat four-door. And for me the SUV is a no-go. It doesn't exist in our price segment, and it's not a real luxury car.
There are more opportunities in the segment of four-doors. If we are going to offer a third model, it could be a 'first' car, bringing people to our brand. Other car companies have to adjust their products for these areas, but luxury brands are the opposite. The customer wants the original, not something that's been adapted to them. So they want a Lamborghini exactly as it would be in Italy.
We do customising — colours and trim. But we will never do anything else.
This does not come as a surprise to us all, but it is nice to hear the plans are a go.