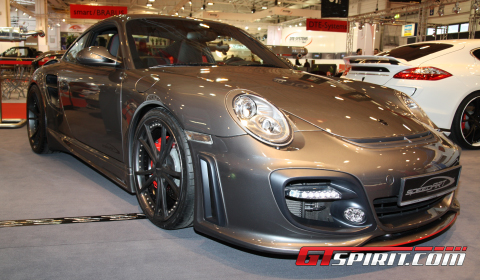 SpeedArt has revealed their brand new BTR-II 650 EVO at the Essen Motor Show 2010. We had a closer look at the tuned Porsche 997 Turbo.
The latest BTR-II 650 EVO is the worldwide strongest Porsche 997 Turbo with 650hp and over 900Nm. Additional to the impressive power the BTR-II 650 EVO is the only Porsche with an enforced PDK-gearbox.
The abbreviation BTR-II 650 EVO stands Bi-Turbo Racer, 2. generation with 650hp and Evolution-body kit.