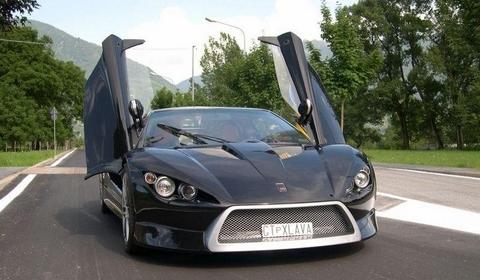 A small month after presenting their Lavazza GTX-R Simbol Design has presented a new sports car: the K1 Attack. When we saw the Lavazza a mix between the Ferrari Enzo and the Pagani Zonda was easily suggested. The K1 Attack immediately resembles a Lotus Evora that made love with a Marussia.
The K1 Attack has a length of 406cm (159 inch), a width of 185cm (72 inch) and a weight of only 878kg (1935 pounds). The sports car is propelled by an Alfa Romeo V6 Turbo 2.0 cc producing a mere 246bhp. Not much, but enough for a lightweight like this.
The power is converted to the rear-wheels through a five-speeed manual transmission. The sprint from standstill to 100km/h (62mph) is done in just 4.9 seconds and a top speed is set at 264km/h (165mph).