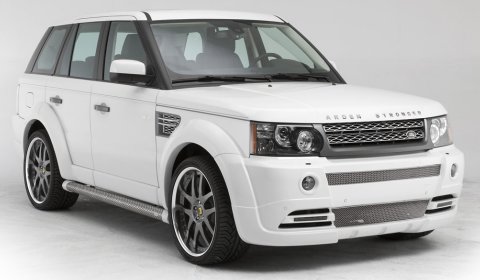 Arden has released a new program for the Range Rover Sport, called the Arden AR6 Stronger. The special kit offers only cosmetic upgrades and includes a wide body kit and new 22 inch Dakar II wheels.
The Arden AR6 Stronger body kit includes a new front apron with LED daytime running lights, handmade stainless steel grilles, wider fenders, wider side skirts and a newly designed rear bumper. It also comes with stainless steel sidebars which can be illuminated, a new rear apron with large air vents and a new stainless steel exhaust system with four tail pipes.
Additionally you can choose for the possibility of engraving the wheels with for instance your personal name.
Pricing and availability have not been announced yet.