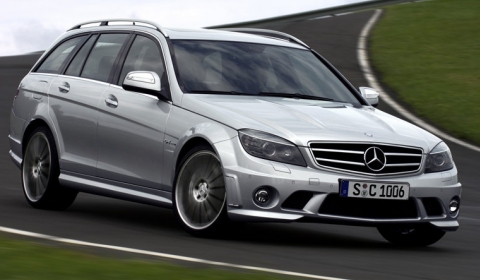 New information in relation to the 2012 Mercedes-Benz C 63 AMG Estate has surfaced. The full set of info states the sports saloon will use the 6.2 liter V8 engine producing 451hp and 600Nm of torque. The vehicle will be available with the Performance package adding an additional 30hp to the setup.
The 2012 Mercedes C63 AMG Estate will have the same upgrades as ever before. It will have an upgraded body kit, the signature four tailpipe exhausts system and an upgraded interior with sport bucket seats.
Stay tuned for more or check out these spyshots!