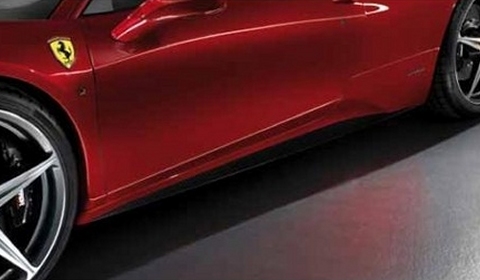 Current and future owners of the Ferrari 458 Italia have the option to order new parts for their 'prancing' horse. The package includes a series of parts all in carbon fiber.
The upper part of the carbon fiber outer sill cover is painted in the body colour and the aerodynamic lower area is visible carbon fiber. The full clear visible sill may be ordered as special equipment.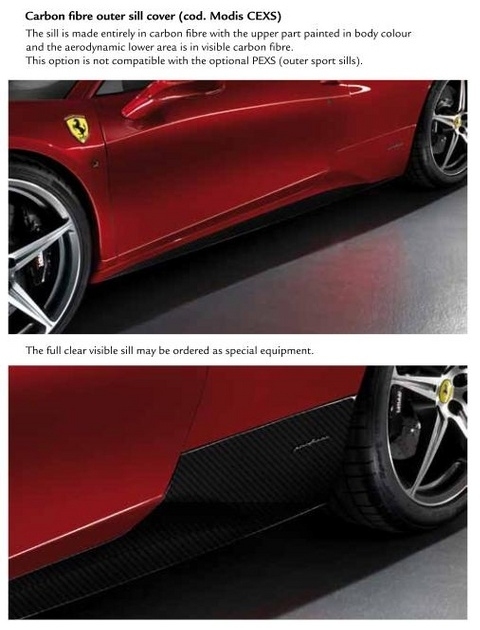 The carbon fiber front wings is compatible with the front parking sensors. The carbon fiber rear diffuser includes a rear diffuser, diffuser vertical fins, fog-lamps and rear grilles frames.