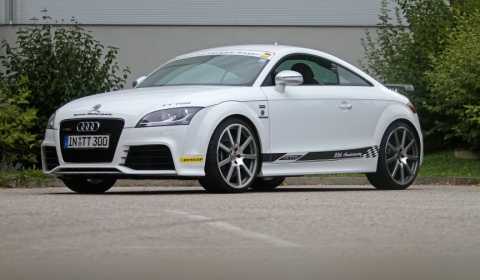 German tuner MTM has increased the performance of their TT-RS package. The TT-RS with 472bhp was GPS measured to be 312km/h at test runs on the Nardo highspeed track in Italy at the beginning of September 2010. TO achieve these figures they modificatied the control unit, installed a MTM turbo charger and a complete new MTM exhaust system from turbo.
The result: 472bhp (347kW) with 7.000rpm/min, a 0-100km/h (62mph) time of just 3.9 seconds and a top speed of 312km/h – driven in Nardo with Dunlop Sport Maxx tyres on 20-inch bimoto wheels.
The costs for the upgrade from 380 to 472bhp are about € 14.500 including tax and installation. The price for 20 inch bimoto forged rims, 15 inch brakes with eight-piston calipers (front axle) is € 9,973 including tax and installation. Right now MTM is working on an over 500bhp version.