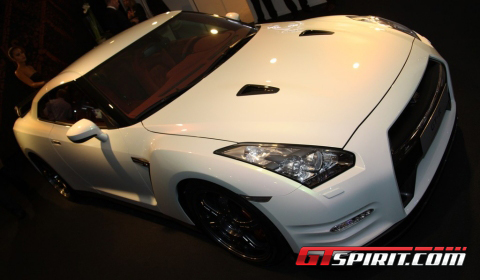 The 2011 Nissan GT-R is getting a midlife update. The refreshed Godzilla will have several new features like exterior upgrades, performance and new interior trim options. Some information already leaked out and new rumours are suggesting a power increase of over 500bhp.
The exterior design tweaks are intended to flow more cooling air into the engine bay, but improvements in the aerodynamics with a new front airdam, rear bumper and improved diffuser. The front for instance got new carbon-fiber inserts in the grille, new brake-cooling ducts and LED daylight running lights. On the inside there is a brand new leather package.
Stay tuned for more regarding the facelift, the official release is on October 18.