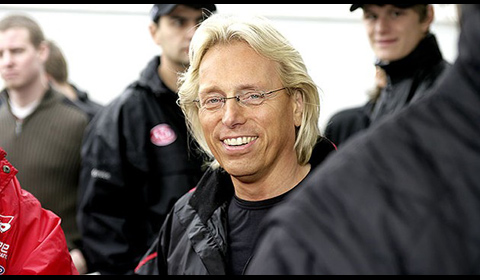 In February we reported on the disappearance of Gemballa founder and CEO Uwe Gemballa. Today South African police confirmed Uwe Gemballa has been found dead near the South African city of Pretoria.
Last week we visited the Gemballa offices in Southern Germany and had an interview with the new Gemballa CEO Andreas Schwarz who took over the remains of the Gemballa company after it filed for bankruptcy in May of this year, a mere three months after Uwe Gemballa disappeared. During the interview that was primarily focussed on the future of Gemballa we briefly talked about Uwe and what happened during the last few months of the company prior to the bankruptcy. In the media a lot of rumours and potential reasons for his disappearance were discussed, from kidnapping to the fact that he fled for an upcoming bankruptcy.
Today the South African police confirmed that Uwe Gemballa was indeed kidnapped and the new CEO of Gemballa confirmed that the companies financial position prior to his disappearance were far from good. The last issue has been completely restored with the new owners of the company. The kidnapping however is more than a coincidence, according to Germany newspaper the Stern, Uwe Gemballa was involved with Radovan Krejcir, a leader of a crime syndicate from the Czech Republic, that has been hiding in South Africa for years. Uwe Gemballa and Radovan Krejcir have known eachother since the 1990s and it seems that Radovan had convinced Uwe to import Gemballa vehicles to South Africa to smuggle large sums of Euros and Dollars to South Africa from Europe.
Both the German authorities as Gemballa confirm that at least one car, a Porsche Cayenne, has been shipped to South Africa in recent years. A former business partner of Radovan Krejcir confirmed that 1 million euro was hidden inside the vehicle but when the Cayenne arrived in South Africa the money was missing. Hereafter an associate of Radovan tried to lure Uwe to South Africa under a false name and non existing business deal. In February 2010 Uwe Gemballa flew to Johannesburg via Dubai, where according to security cameras at the Johannesburg airport he was picked up by a Russian that is most likely another associate from the Czech criminal that Uwe worked with earlier. A few days later his wife received a strange call from Uwe with a request to send 1 million euro to South Africa, nothing was heard from him since until today his dental records were matched to a body found near Pretoria…