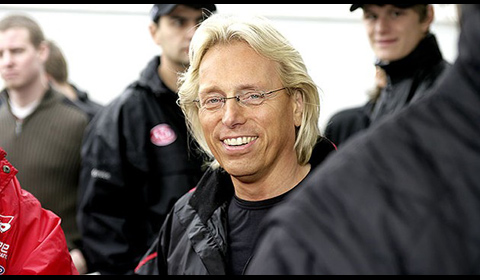 Three days ago we reported about the disappearance of Uwe Gemballa, founder of the famous tuning company in Germany. Last few days we've heard a lot of rumours about what could have happened to him or what could be going on, most of these rumours turned out to be false, but multiple sources have now confirmed to us that Uwe Gemballa has been kidnapped.
On the 8th of February the German exotics car tuner flew via Dubai to Johannesburg. From an hotel in this South African city, that is known as one of the most dangerous cities in the world, he called his wife in Leonberg with a concerning message; he asked for help and his wife should wire 1 million euro ransom money to a certain bank account. No details on whether anybody has been in touch with Uwe, or the kidnappers, have been released. It's also unclear if Uwe was lured to South Africa in an attempt to kidnap him or if he was at the wrong place at the wrong time.
South Africa is host to the world cup football this summer and this will no doubt feed the discussion about the safety situation in the country and especially it's biggest city; Johannesburg. We hope the kidnapping is resolved soon and Uwe returns to Germany safely.