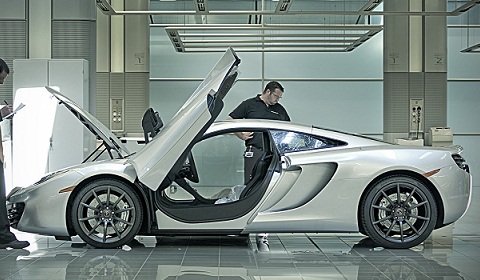 McLaren will display the MP4-12C at their Paris dealership between 5th and 8th October after the start of the Paris Motor Show. It'll be a National and Regional debut for the model, around 300 members of the press and customers have been invited to see the car which will also be on display at the Paris Motor Show.
McLaren Paris, owned and managed by Neubauer Group, will present a 12C finished in Supernova Silver and XP13, a rolling 12C chassis. Frank Stephenson, McLaren Design Director will be present to unveil the car and answer any questions.
At the same time, McLaren Automotive have announced new dealerships in the Middle East, Europe and North America. Al Ghassan Motors is has been confirmed as a local partner in the Kingdom of Bahrain. Similar dealers will be announced in the coming weeks for Spanish and Portuguese customers based in Madrid and in Newport Beach in Orange County, California.