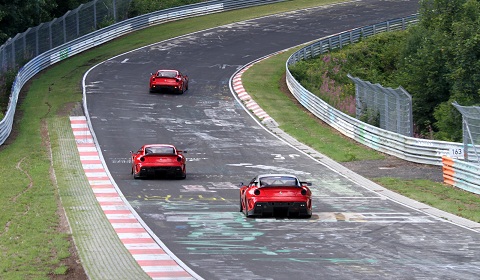 Arthomobiles.fr has just posted a very nice set of photos from a 599XX owners trackday at the Nürburgring Nordschleife. Fifteen cars gathered for the day, all owners got to do two reconnaissance laps behind an unmarked car, then a session in two groups of five laps and then "free period" towards the end of the day.
The 599XX cost owners € 1.100.000. It was sold to selected clientele, however, the cars are kept at the Maranelo factory to be used only on Ferrari organised track days. Each car has over 700bhp.
We have added a couple to a gallery below, feel free to click-through to Artomobiles site for the full set of high-res photos. The link is here.