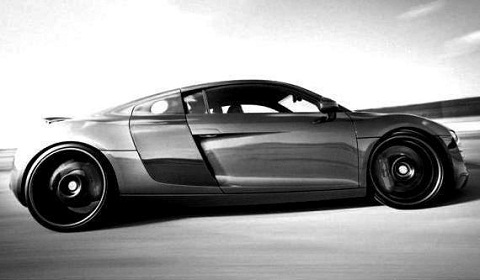 RENM Performance, an Australian tuning company, have just announced packages for both the V8 and V10 versions of the Audi R8. The performance packages include two 'stages' for each car as well as wheels and aerodynamic upgrades.
To start with the 4.2 V8, RENM have created two power packs, the first boosting the output to 454bhp, the second cranking it all the way up to 523bhp. Stage One is achieved by a simple ECU recalibration, carbon fiber air intake and performance exhaust. Stage two adds a supercharger kit. Torque outputs for the two options are 465Nm and 600Nm respectively.
For the 5.2 V10, power is increased in two stages again, 557bhp and 600bhp are available. This time around, the first stage offers just an ECU tweak whereas the second stage adds a new air filter and performance exhaust system.
Available for both cars are a volume controlled exhaust valve system as well as 20 inch carbon fiber/forged wheels, a new steering wheel and carbon fiber interior inserts. A carbon fiber front skirt and rear diffuser are also available, as are six-piston rear and eight-piston front brakes. Suspension kits and hydraulic lift systems are also on offer.
For more information and pricing on RENM Products feel free to contact them through their website.