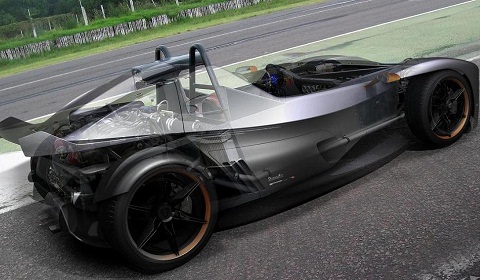 Sketches and design work from Argentinian company Donto recently became available via Argentinian website Autoblog.com.au. The sketches supposedly show a KTM X-Bow and Ariel Atom rival which entered the initial design stages over 18 months ago.
Both chassis and design have been handled by Argentinian designers. The body uses a split body with a floating exoskeleton, it is hoped that the final package will weigh less than 700kg. Early prototypes have used VW's 180hp 1.8T and Donto admit they are looking to German manufacturers to source an engine.
The development of the chassis appears to be far advanced already. Designer Hector "Tito" Perez has a fully operational design which has already the necessary FIA approval.
With Donto aiming for a $ 55,000 (€ 43,330) recommended retail price, it is hoped that the P1 will be street-legal and ready for European export as soon as possible.