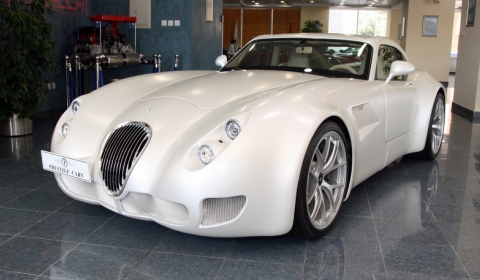 German specialist Wiesmann has released information that the MF5 roadster and GT coupé are end-of-life. The main reason is the availability of the 5.0 liter V10 engine. The same engine was used in both the M5 E60 and M6 E63. BMW stopped both production lines a few weeks ago.
Still eight units will be manufactured making a total of about 100 units sold worldwide. Wiesmann stated plans to re-engineer the MF5 and develop a new top-end model with a 4.4 liter twin-turbocharged V8 engine. The same engine will be used in the upcoming BMW M5 F10 and 2012 F12 M6, but is also currently available in the X5 M and X6 M.
So do not worry, the Wiesmann MF5 will not leave us, they will just switch the engine!