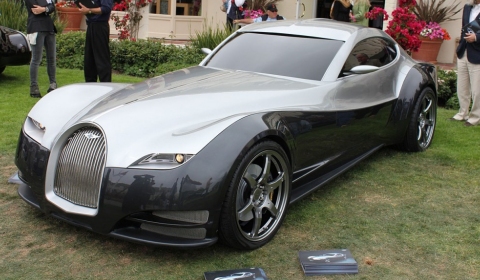 The guys over at MotorAuthority have revealed a gallery with live shots of the 2012 Morgan Eva GT. Parked on the 2010 Pebble Beach Concours' concept-car lawn, they spotted the car in front of their lens.
The Eva GT will carry four passengers. The twin-turbo 3.0 liter in-line six produces 306hp and 295lb-ft of torque. Morgan estimates a 0-100km/h (62mph) time of less than 4.5 seconds, and a top speed of 175mph.
Check out the gallery right here!