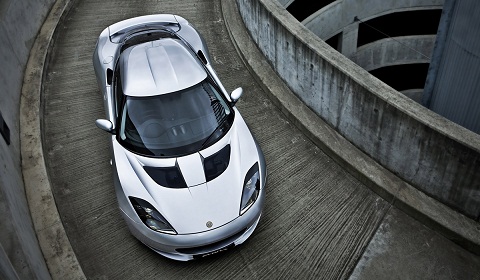 When a company develops a new chassis for a new production car, the cost of development and testing are usually very high. To help absorb these costs, a company will try to get as much out of the chassis as possible. Lotus are particularly handy when it comes to this basic principle. Take the Elise chassis for example; it's used by the company for its Europa, Exige and hardcore 340R and 2-Eleven as well as by external companies for the Vauxhall VX220, Dodge EV, Tesla Roadster and Melkus RS 2000 amongst others.
The Evora platform adds 275mm in length to that of the Elise, overall length is 4342mm. It is able to accommodate larger engines as well as space for two rear passengers (although you would struggle for anything bigger than a child!). It is worth noting that there is also enough space in the back for a set of golf clubs. Reviews of the car have praised the durability of the chassis, claiming that the car would be able to handle a lot more power. This probably has something to do with the fact the Evora is 2.5 times stiffer than the Elise platform.
It is no surprise therefore, that the Lotus Evora should be attracting so much attention from external companies. AutoCar reports that whilst European operations boss Mark James won't chase such offers he is "always happy to talk".
Internally, Lotus will unveil its latest Evora variant, the Evora Cup GT4 racing car, at the 2010 Pebble Beach Concours d'Elegance this weekend.