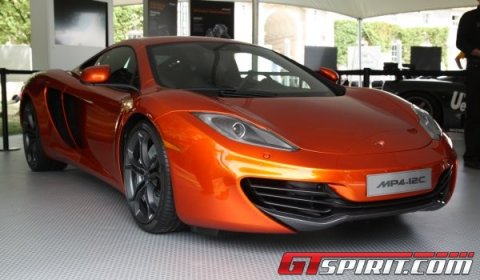 Official details, new dealerships and rumours about a 2+2 version were going around the past few months. But we never got the change to look more closely at the brand new MP4-12C. The latest McLaren is heading for an official release in 2011. Up to 1,000 12Cs will be delivered in 2011.
The sports car is on display at Goodwood 2010 and we got a brief tour of the car. McLaren indicated that Jenson Button and Lewis Hamilton will drive the new MP4-12C up the hill at Goodwood this weekend.
Stay tuned for more, until that moment enjoy the gallery showing the vehicle up close and personal. Overall the car looks way better in real live than on any picture.