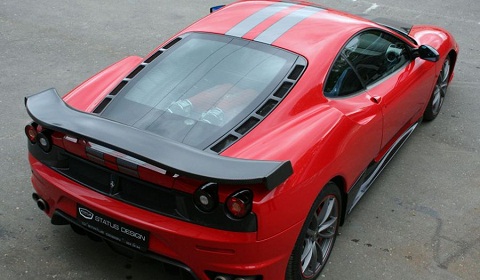 Status Design are relative new-commers to the tuning world. Their first project was based on the Cayenne, their second is this F430. It is named the SD SU35. It is offered in two stages with parts coming from Novitec Rosso's extensive catalogue of parts.
The first stage sees a modest increase to 525hp thanks to a new sports exhaust system, a new intake and a re-programmed ECU, enough to raise the top speed to 325km/h (201mph). The second stage is more extreme, with 700hp being made available, modifications have been made in the form of a bi-compressor system from Novitec Rosso.
Finally, the exterior features a new Scuderia style carbon fiber front and rear bumper set, a rear diffuser, side skirts, rear spoiler and a new hood.
[Via ZerCustoms]