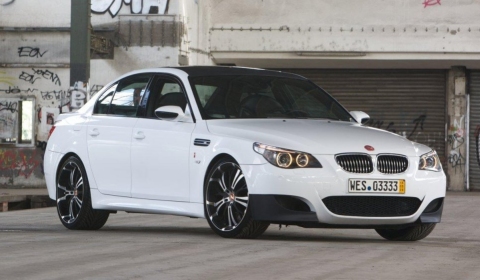 Nowack Motors have unveiled their take on the current BMW M5. The farewell package called N635S 5.8 Hans Nowack Edition is a special edition producing a whopping 718hp.
The N635S 5.8 is a tribute from Oliver Nowack to his father Hans. Hans Nowack was an overall technical genius who always had his own approach when engineering and building high performance engines, according to Nowack.
The 5.8 liter V10 engine producing the maximum power – an increase of 211hp – at 9,000rpm. The increase have been achieved by changing numerous engine parts and installing an ECU upgrade. Two intake air collectors with a higher air volume were installed to provide the engine with sufficient intake air quantity.
Please contact Nowack Motors for more information.
[Via Autoblog.nl]