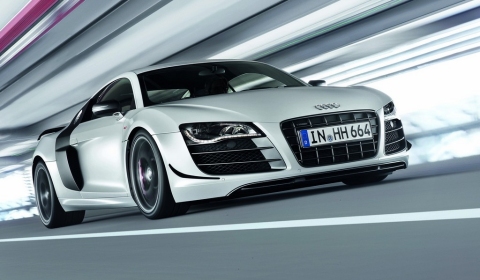 Via the link below you can read the full official Audi R8 GT Brochure. The fourth member in the R8 family is limited to only 333 pieces.
The output of its 5.2 liter V10 engine has been increased to 560hp (412kW). The vehicle weight has been reduced by roughly 100 kilograms (220lb). Resulting an in acceleration from zero to 100km/h (62mph) in 3.6 seconds and a top speed of 320km/h (198mph).
Unfortunately, the brochure is in German. We have not come across the English version yet. If you do let us know!
[Via Audiblog.nl]