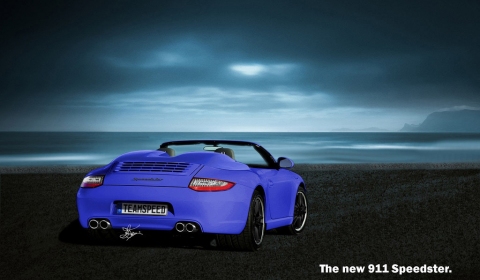 The current indications are that we will see a new Porsche 911 Speedster before the end of the year. It will be a limited production car, much like the 911 Sports Classic, only 100 cars will make the dealer forecourts. Colours will be limited to white or blue initially but it seems that Porsche will also "colour to sample".
A member over at Teamspeed rendered the new upcoming 2011 Porsche 911 (997) Speedster. We are not gonna talk about specifications nor availability, just share us your thoughts. Go or no go?
High resolution picture click here!